It's quite a rare thing to be impressed by a band as quickly as I was by Sleep Star Ignition…
Obviously the main reason for this is their immediately infectious modern take on 'punk meets post-hardcore' in their new EP Matters of Heart and the Will to Burn, lead by the diverse range of vocalist Nick Villars. But when you look a little bit closer you can see that their whole 'get up' is impressively put together, ranging all the way from their energetic, alternative sound to the slick branding of their website and album cover. These guys are pretty much rock stars on their own terms already and it is just a question of time before the rest of the world sits up to take note, which I have no doubt they will.
So who exactly are the people that make up this four-piece Ohio-based ensemble? Alongside the previously mentioned Nick Villars, there is Bob Tallman on guitar, Zach Madden on bass and Zach Bender on the drums. Moreover, having only formed in early 2013 with the will to spread their profound message through heartfelt lyrics and upbeat melodies, it is hard to believe that they haven't been together for longer. The chemistry is very obviously in the right time and the right place for these guys.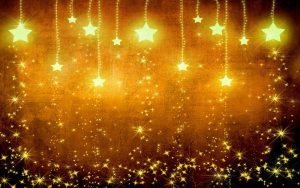 Their latest EP Matters Of Heart And The Will To Burn is made up of five songs. With first track 'Lunar Transmission' immediately alluding to a sound similar to predecessors such as You Me at Six by jumping in the deep end with a more pensive, intense sound that really hooks you in. In the next two songs 'The Forge' and 'Boardwalk', Nick Villars proves why his vocals are perfect for this genre of music and immediately throws in some impressive and diverse range, with the perfect amount of harmony mixed in.
With the last two tracks 'Gone Home' and 'The Beauty and the Doubt', we are strongly reminded of the bands main influencers which would definitely include Taking Back Sunday and Brand New and seeing as there now appears to be a gap in the market, it would seem it is the perfect time for Sleep Star Ignition to act. And as I said earlier, they are pretty much there already with the word spreading as we speak. I know I certainly can't wait to hear the next EP.
Check out more from Sleep Star Ignition:
Official Website – sleepstarignition.com/
Facebook – www.facebook.com/SleepStarIgnition
SoundCloud – soundcloud.com/sleep-star-ignition