There is one odd thing, common about all art forms; a thing might go out of fashion (or stop being HIP) but art forms never die!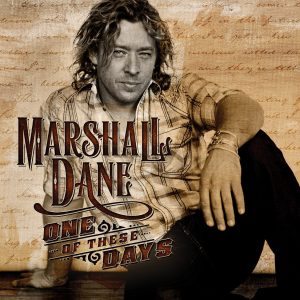 It has been said about Rock 'n' Roll, but we see a new wave and fresh colors being added to the stream every now and then. The same was being said about 'Country Music' that it is dying out, or being reduced to attract only a marginal number of followers, but hold on to your horses' folks!
Here comes Marshal Dane, adding new zeal to the tried and tested flavor of Country Music. Surprisingly, he comes from Ontario, Canada. Marshal Dane's rowdy single, "Alcohol Abuse," reached No.1 on the New Music Weekly country internet chart, and No. 60 on the Music Row Country Breakout chart.
The southern Ontario boy has a definitive style and mix of Rock 'n' Roll and Country, and already, he has been compared to the likes of Jon Bon Jovi and John Denver. Personally, I think he would be closer to Billy Ray Cyrus with his edgy lyrical style (I also noticed phrasing of Dolly Parton floating around in his songs).
Out of all of his songs that I have heard 'One of these days' is my favorite, and in Marshal's own words, "the songs is not really about where I've been but more so about where I am now…where I wanna go…and how I'm gonna get there, wherever 'there' is." Now, that is deep, although most of his other songs appear more focused to please 'Easy Listeners'.
All songs are well produced and all have an ample amount of bluegrass harmonies, violin accompaniment, and well-crafted lyrics that wrap humorous anecdotes within good music; quite obviously intended for a merry time listening.
Dane's best musical tool is definitely his voice, which quite remarkably fulfills the art of storytelling. It takes you down the memory lane, rendering back the broken and lonely heart by giving it a hopeful escape.
No wonder the majority of his fans are women!
Hence, rise of a new county star!
Links:
Marshall Dane official website
Marshall Dane on ReverbNation