Many people chase the prospect of having a relationship like a thirsty person looking for water. The trouble is, sometimes that water turns out to be great at first, but after a while it might make you sick and bloated.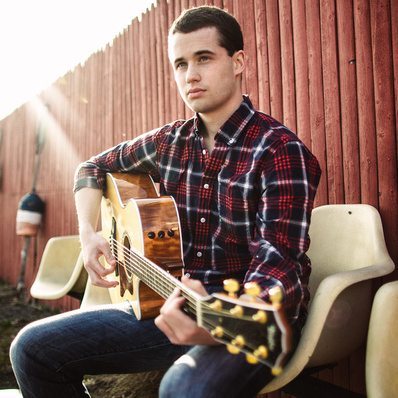 Scott Mahoney's song "What I Want When I Want" is based on the less desirable side of relationships, the break-up, and it handles it in an upbeat way, the lyrics reveling in the freedom of separating from someone that you no longer want to be with.
The track starts quietly, the gentle strum of guitar quickly joined by Scott's clear and warm vocals. The chorus jumps in after the lyric "I need you like a need a heart attack" and brings with it harder strums and a punchy beat that seems to underline almost every word. The main hook of the chorus is the lyric "I do what I want when I want…So I get what I want when I want" and it certainly has ear-worming potential to rattle around your head for the rest of the day.
Another thing that I particularly liked about "What I Want When I Want" is that there are backing vocals that chime in when the drum beat turns a little bit "military", the simple addition of the voices shouting "Hey…Hey oh oh" giving the track a pleasing rhythm that melds into the chorus sections well and adding an extra layer to the music.
"What I Want When I Want" has a lighthearted feel but covers a subject matter that can be anything but. Whether you believe the song is about someone that might be a little commitment phobic or just someone exercising their personal choice to be free of someone else, I think you will agree on hearing it that this pop track is certainly catchy in the extreme and wouldn't sound out of place if it came on the radio sandwiched between some other chart hits.